Some tornado ingredients are increasing in Eastern Ontario and Western Quebec, specifically in the Pembroke, Petawawa, Renfrew & Algonquin regions. (Wed, Aug 1st, 2018)
InstantWeather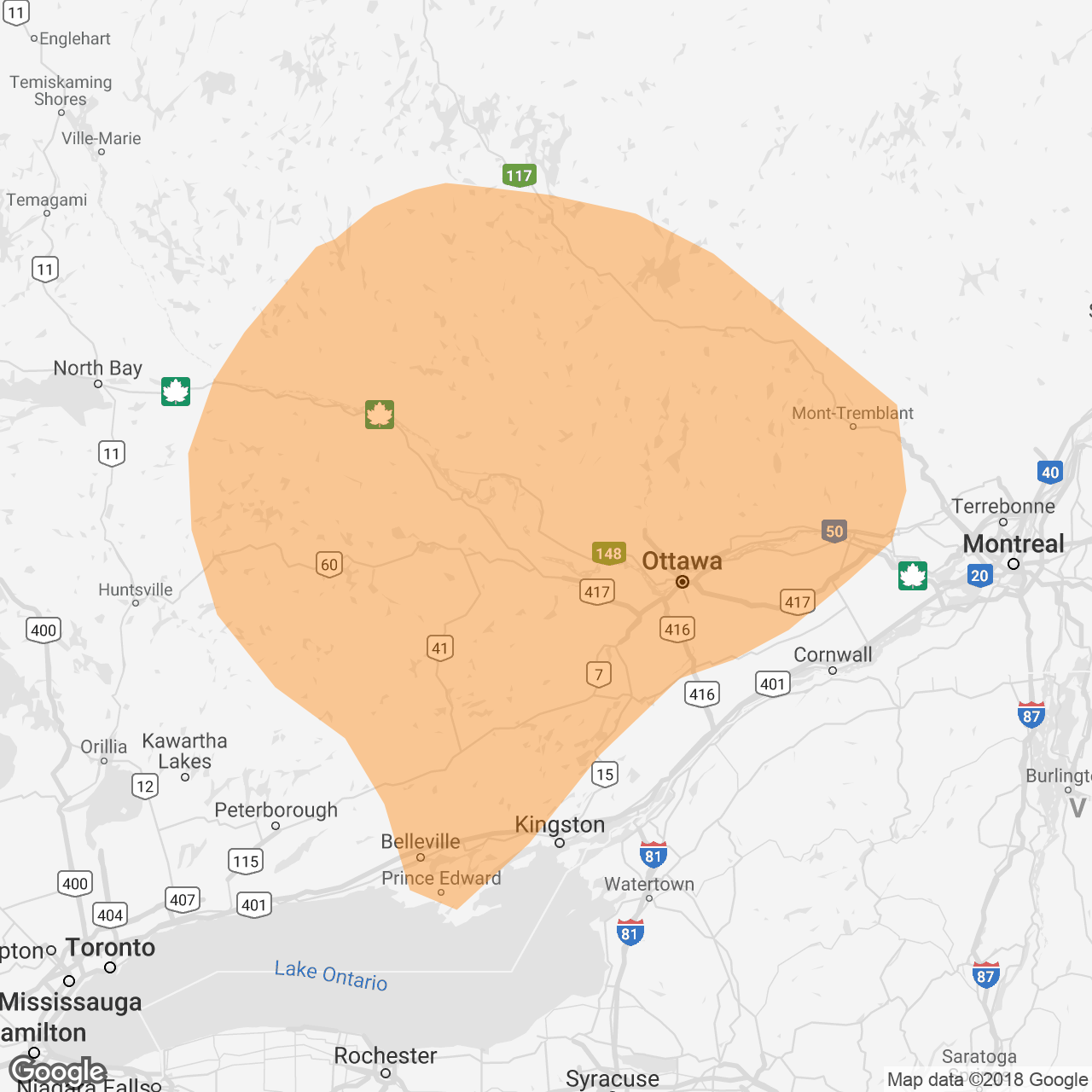 We're noticing a developing environment for severe weather and perhaps isolated tornado potential in parts of eastern Ontario and far western Quebec.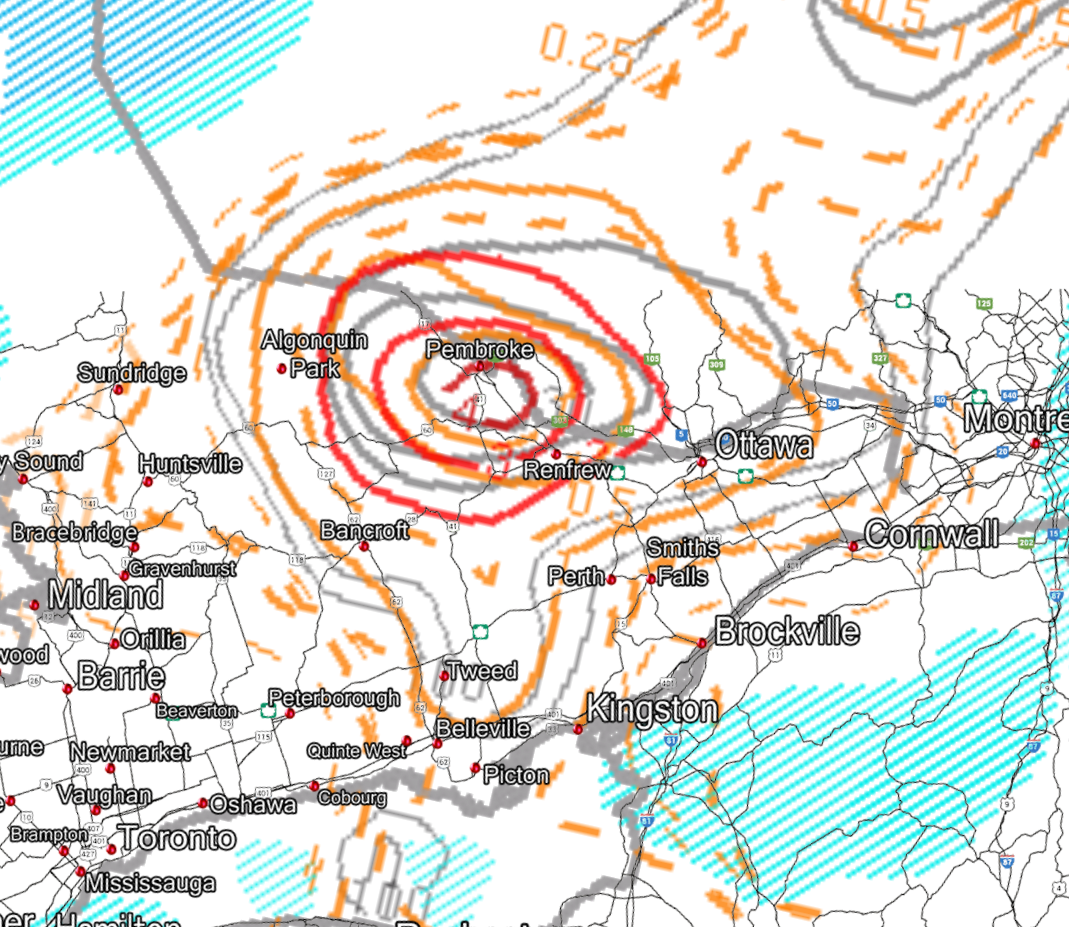 The map above is a blend of several products, the red one being the VTP (Violent Tornado Parameter) which is currently attempting to place a bullseye in the Pembroke/Petawawa/Renfrew areas.
All modes of severe weather are possible with the line of storms moving east from Muskoka including damaging wind gusts, hail, frequent lightning, isolated flooding and perhaps an isolated tornado.
Please be on high alert with any storms this afternoon in this area.
And of course, please let us know what you know and only when it's safe to do so.
More details ASAP.