Tornado Likely Touched Down in Western New Brunswick Yesterday says the National Weather Service in the U.S.
InstantWeather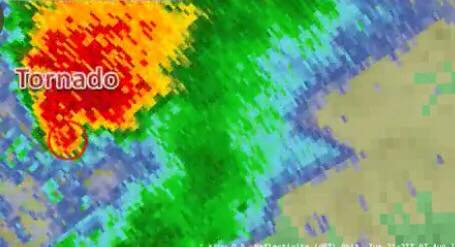 The National Weather Service office in Caribou, Maine posted the radar animation below of a visible debris signature co-located with the strong rotation in western New Brunswick near Napadogan yesterday and wrote:
"Likely tornado yesterday in Western New Brunswick, with debris showing up in dual-pol radar correlation coefficient. This was in the remote logging country of Western New Brunswick about 40 miles northeast of Houlton. #mewx #nbstorm #nbwx"
We here at Instant Weather New Brunswick also noticed the strong rotation and posted several times about it.
6:32pm:
6:47pm:
6:55pm:
We were surprised there was no Tornado Warning from Environment Canada issued on this storm as it was very evidently producing a tornado. Meteorologist Anthony Farnell from GlobalNews commented on the lack of a warning:
However, the storm was at least under a Severe Thunderstorm Watch that was issued earlier in the day:
9:48am:
While we're on the topic of rotating storms, there was another strong rotation we posted about earlier in the afternoon yesterday:
3:21pm:
3:29pm:
Thankfully, Environment Canada did issue a Tornado Warning on this storm!
3:37pm:
We went live during the Tornado Warning as well to give folks a better idea of where the strongest part of the storm was heading:
We also noticed some minor rotation around Gagetown at 5:27pm and posted about it:
After that storm had passed, we received a report from a community member about some wind damage: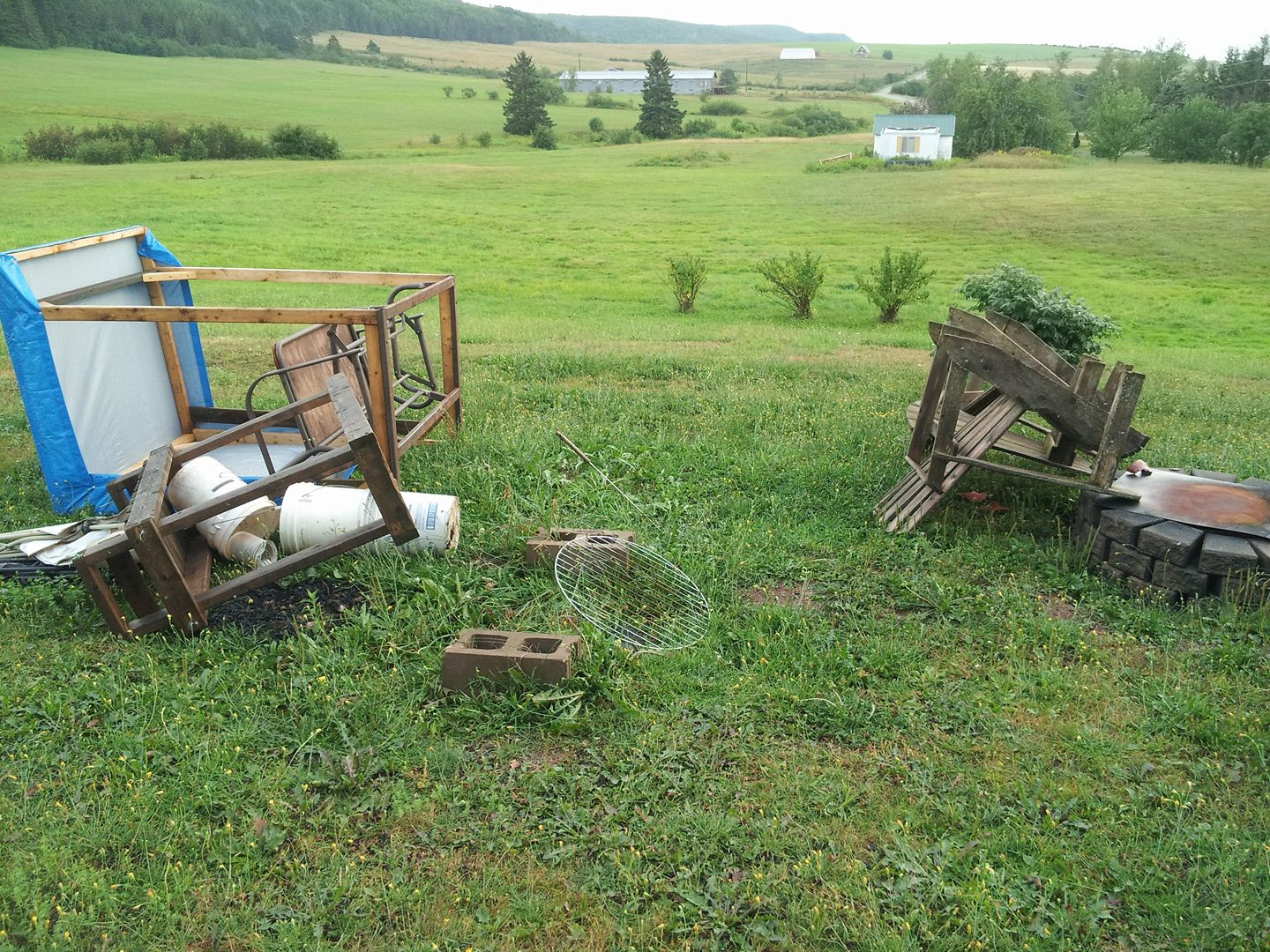 Gaby G.G. posted the photo above and wrote: "Whatever that was turned all my solid wood benches upside down and swing was made with heavier steal so it wasn't easily moved."
And last but not least, yesterday morning we noticed a very classic book-end vortex moving in from Maine. Thankfully, the environmental conditions at that time were weak with a significant amount of inhibition (CIN). This likely, and thankfully prevented that storm from producing a tornado:
8:20am:
We hope anyone who was in the path of these storms yesterday stayed safe!
If you have any further information regarding this likely tornado west of Napadogan, please let us know!!
<3