Elevated Severe Thunderstorm Risk With Damaging Winds, Lightning, Hail and Possibly an Isolated Tornado Risk (Fri, Sept 21st, 2018)
InstantWeather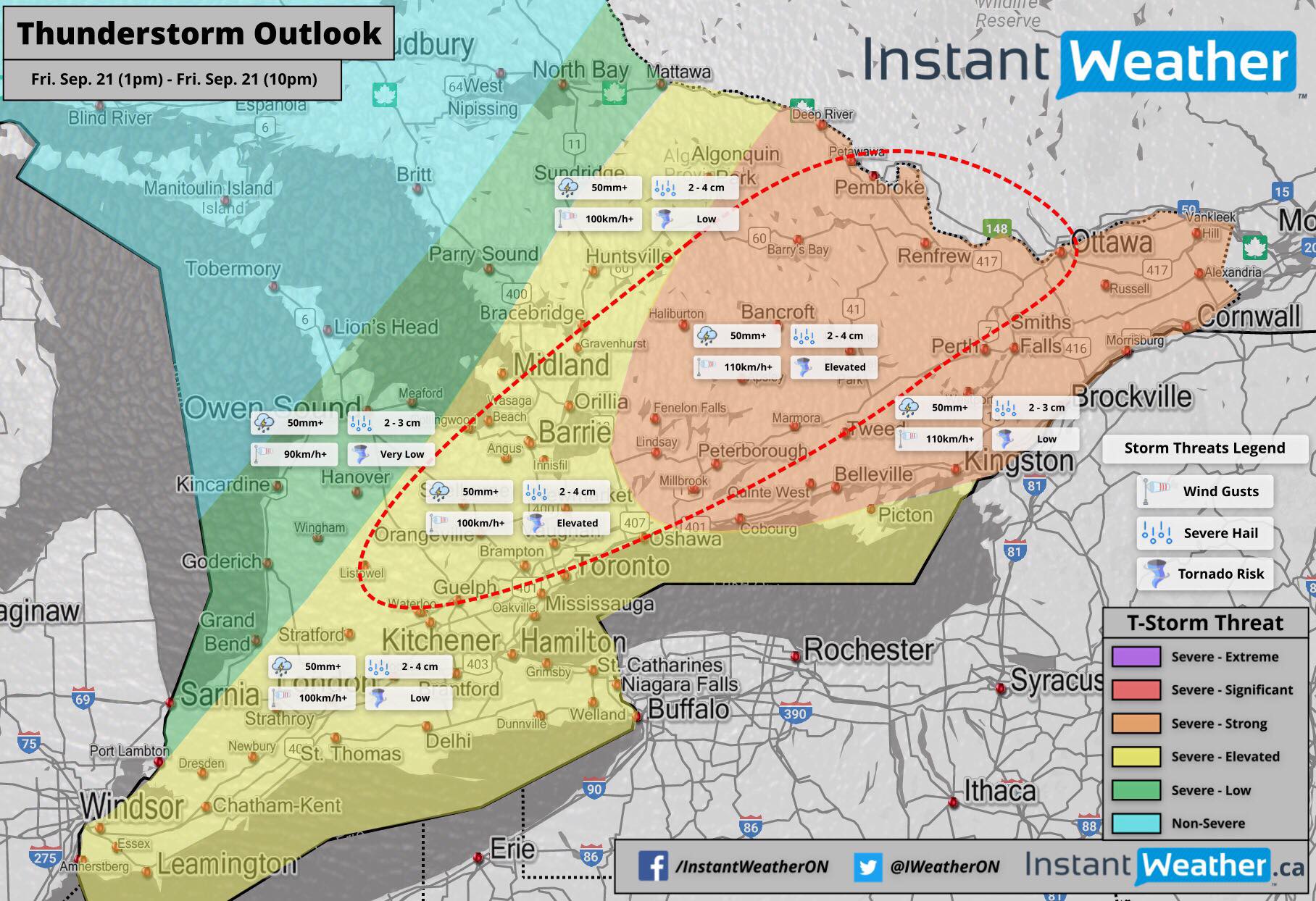 Seeing the possibility for an elevated (2/5) or higher severe thunderstorm risk with damaging winds, torrential downpours, frequent lightning, perhaps some hail and a low to elevated risk for a isolated tornadoes.
A line will develop in the late morning, early afternoon in the west and build to the east, southeast throughout much of our region, eventually exiting into the US and Quebec towards the evening.
Although, damaging winds & lightning are the main severe threats, we've outlined a possible area for the development of isolated, potentially brief tornadoes. If the focus changes at all we'll update the forecast but this map may remain in place for tomorrow.
We'll be watching closely as always for any rotation or strong radar signatures!
More details ASAP.
P.S. Please check out our Patreon campaign with cool rewards! https://Patreon.com/Ontario - Thank you to everyone who subscribes!!! <3
P.P.S. To get notified when our upcoming free app is available, please visit https://InstantWeather.ca and click "Get Notified"! <3