How To Prepare For a Prolonged Wind Storm
InstantWeather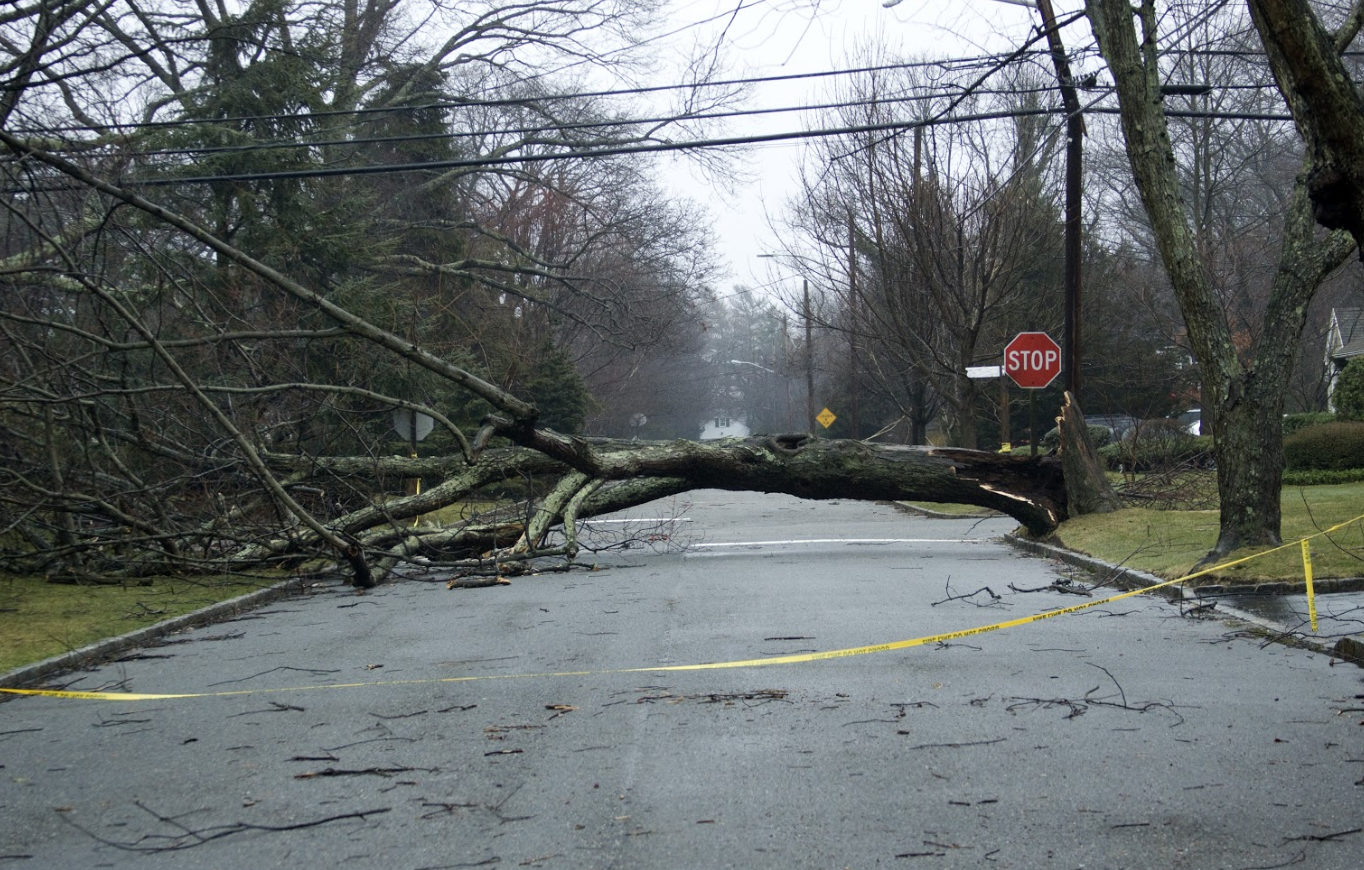 By now, you have likely heard a very powerful storm system will affect Ontario this weekend. This article will look at some preparation details, and a potentially dangerous situation unfolding on the eastern shores of Lake Erie.
Strong Low-Pressure Center:
A very strong low-pressure center will arrive this weekend. Very high wind gusts are going to affect all of southern Ontario and some of northern Ontario. The team is paying special attention to the shores of the Great Lakes where the strongest wind speeds are expected.
This will be a prolonged event and if you are in the areas expected to be hardest hit, you should seriously consider making preparations before Sunday.
What to expect:
As you can see by the graphic below, potential severe effects are possible for many areas throughout the weekend.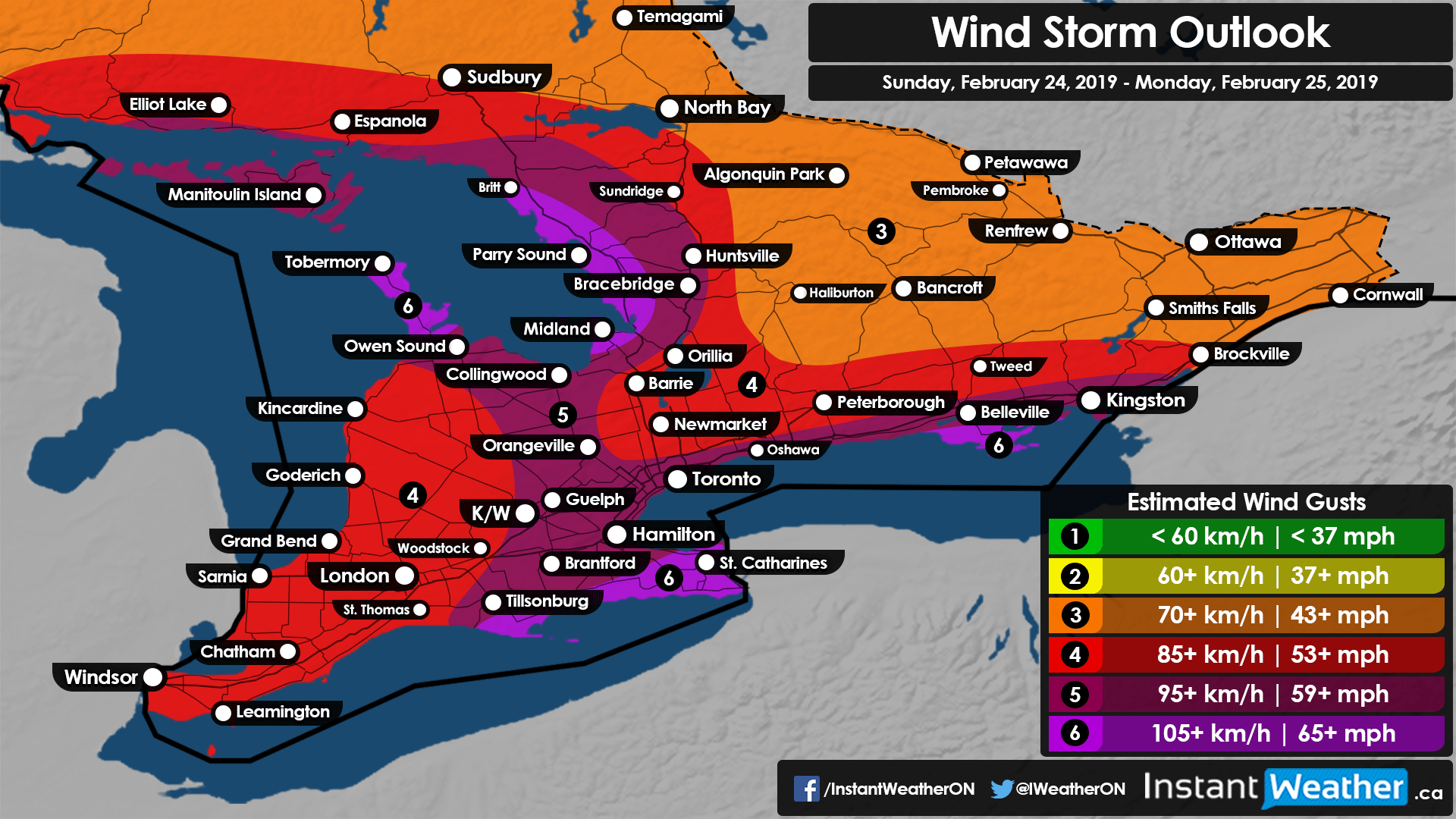 Preparation:
Do an outdoor walk: Secure any outdoor furniture to ensure that no projectiles are found. Make sure windows are secure, gutter systems are clean, and that there are no loose objects or branches that could easily become airborne.

Fuel up: There is potential for widespread power outages and wind damage. Ensure you have fuel for your vehicle, generator, and any other gas-powered devices. (Note: Always make sure you are using a generator in a well-ventilated area. Never in a garage or indoors.)

Move Vehicles: If possible, park vehicles in covered and sheltered areas so they are not potentially affected by falling tree branches and hit by flying objects.
Emergency Kit: Make sure you have a fully stocked emergency kit and cash as local ATMs and stores may be closed due to utility disruptions.

Food, Water, Flashlights, and Batteries: If you don't have necessities on hand, visiting your local store to stock up and everything you'll need to be without power for several days is a good idea!
During the storm:
Stay indoors if possible. Being outside during this event could end up being dangerous due to these expected significant wind gusts.

Travel will be affected throughout Ontario including potential bridge closures. Please remember this is a long duration wind event, with prolonged conditions for 10 to 12 hours for many areas.

Stay off the Water! Water levels on Lake Erie and Ontario are both high for this time of year, with predicted wave heights this weekend of up to 10 to maybe even 20 feet caused by violent wind gusts.

Prepare for potential flooding. If you live in low lying areas or near bodies of water, there is potential for flooding. Pay attention to the warnings at https://www.ontario.ca/law-and-safety/flood-forecasting-and-warning-program and make sure you have an emergency plan in place.
After the storm:
Damage: Hopefully you do not have any severe damage to your home or property but if you do, and it's severe, it may be in your best interest to contact your insurance company as soon as possible.

Downed Power Lines: Areas impacted could be extremely dangerous due to live power lines after the storm. Your travel may be postponed until such damage has been cleaned up.
Wind pushed Ice Event:
Areas on the eastern shore of Lake Erie could be dealing with a severe windblown ice event that could cause damage to property, shoreline, and infrastructure in localized communities. If you live in communities that are usually affected by this, be sure to adhere to your local emergency management officials, and have an evacuation plan if you need to leave your home suddenly.
The National Weather Service in Buffalo is warning of "Significant Water Rises Along the Shore."
Be safe folks! This event could get dangerous and very impactful for some of us.
Steve R., Suzanne P., & Adam S.