SNOW in JUNE!?!? Risk of Flurries in Parts of Central Ontario on Monday Morning Including Algonquin Park and Northern Muskoka
InstantWeather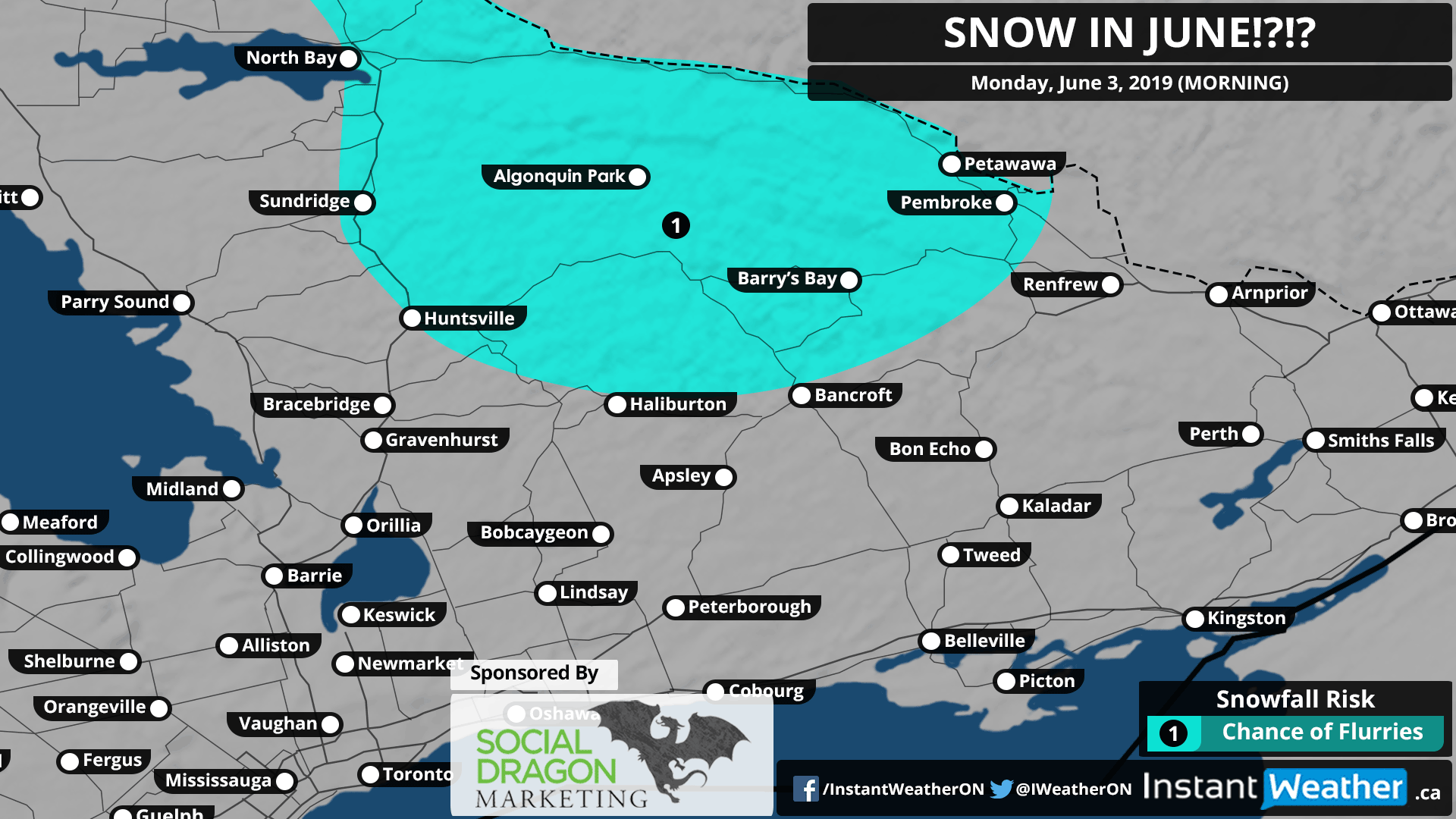 This forecast is sponsored by Social Dragon Marketing! Are you a business owner? You probably already have enough on your plate. Social Media Marketing shouldn't be one of them. The good news… you don't have to do it all! Social Dragon Marketing can manage your day-to-day social media marketing activities by using the right tools designed for your business needs. You can find out more here: socialdragonmarketing.com
If you're interested in connecting your organization with our amazing community by sponsoring a forecast map, please visit: instantweatherinc.com/sponsor
Yes, you read that right! The calendar may say it's June, but apparently, Mother Nature missed the memo because it will be downright chilly overnight into Monday morning with some areas flirting with the freezing mark. Single digit lows will be widespread across Southern Ontario with even the chance of flurries in parts of Central Ontario! Once you factor in the wind chill, some areas will likely have a negative sign in front of the number.
The same system that brought tornadoes to the Ottawa region earlier today will wrap around through Western Quebec and into Central Ontario overnight. For most areas, this will fall as light to moderate rainfall with accumulation between 2-6mm by morning.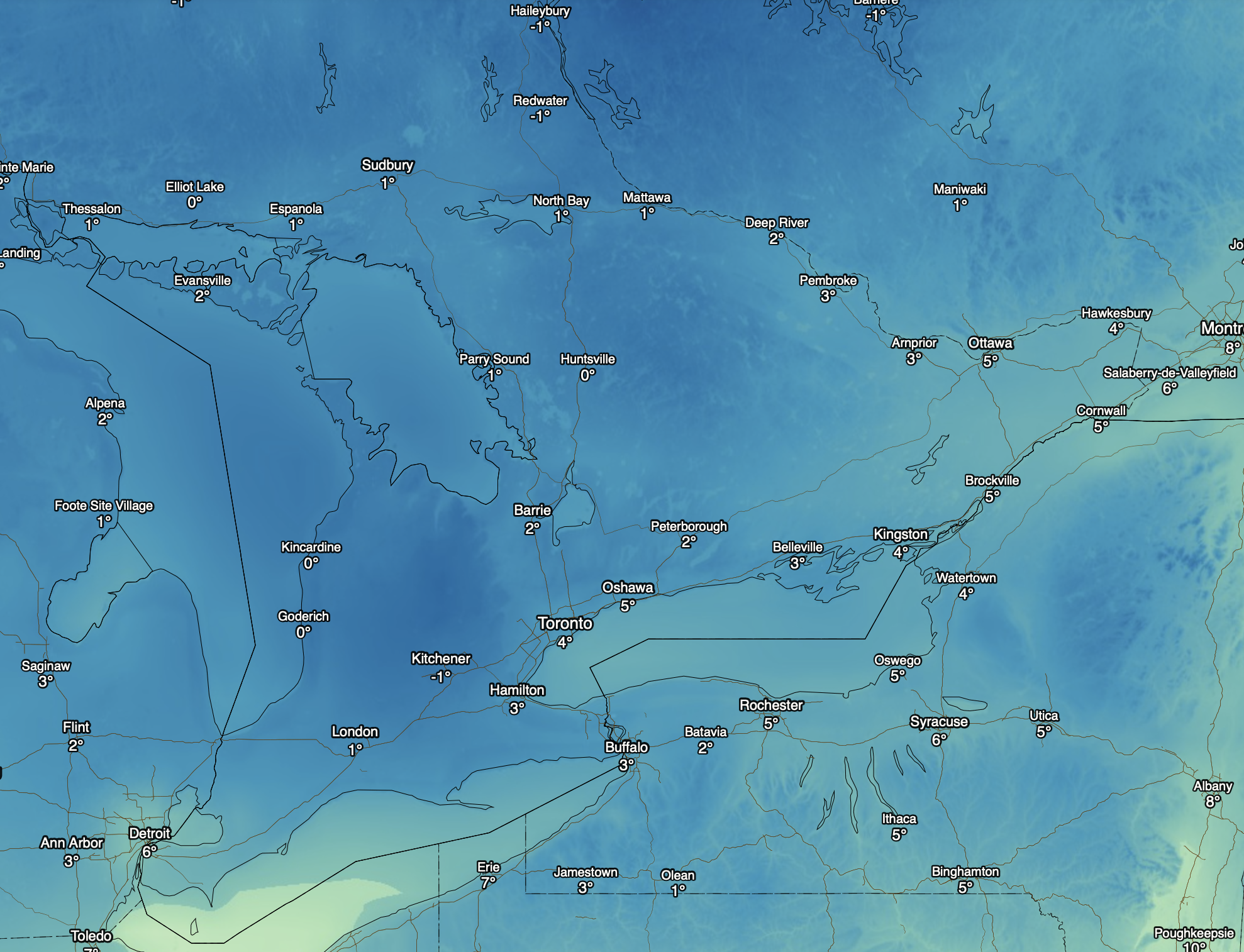 Feels like temperature (wind chill) for Monday morning. Image courtesy of darksky.net
Some models are indicating that temperature may be cold enough to allow for a short transition over to flurries early in the morning on Monday. The chance of flurries is highest throughout the higher elevations of Central Ontario including Algonquin Park, Haliburton Highlands and portions of northern Muskoka.
The good news is that any snow accumulation is extremely unlikely and even if there was some accumulation it'll quickly melt after sunrise. Nevertheless, if you plan on going outside tomorrow morning, you'd probably want to dig out your early spring wardrobe!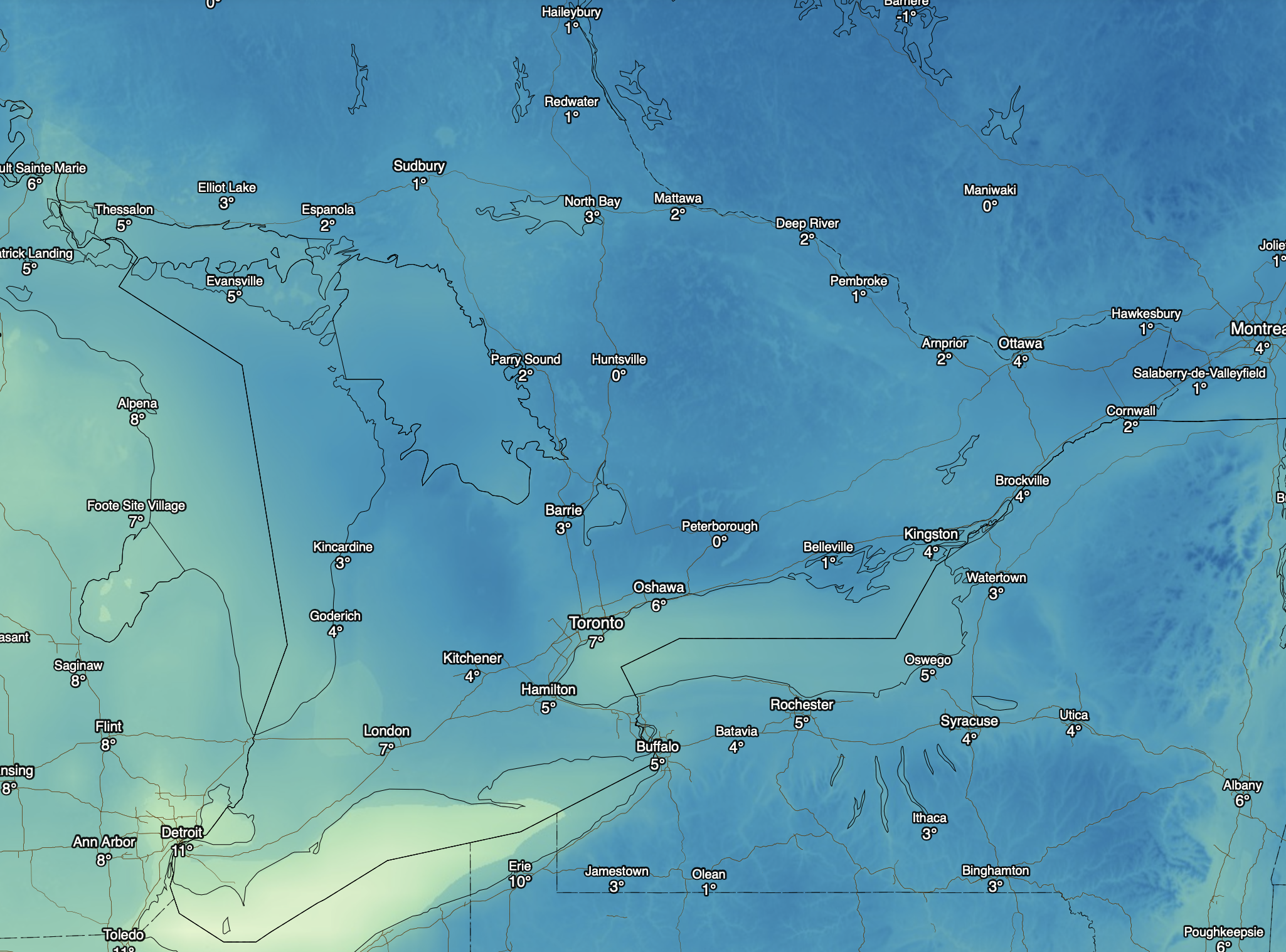 Feels like temperature (wind chill) for Tuesday morning. Image courtesy of darksky.net
The situation won't improve much with temperatures overnight Monday into Tuesday morning once again in the low single digits. Although the lack of precipitation will mean that flurries are unlikely.
Stay warm!
Forecaster: Brennen Perry