Snowfall Warning Issued
Environment Canada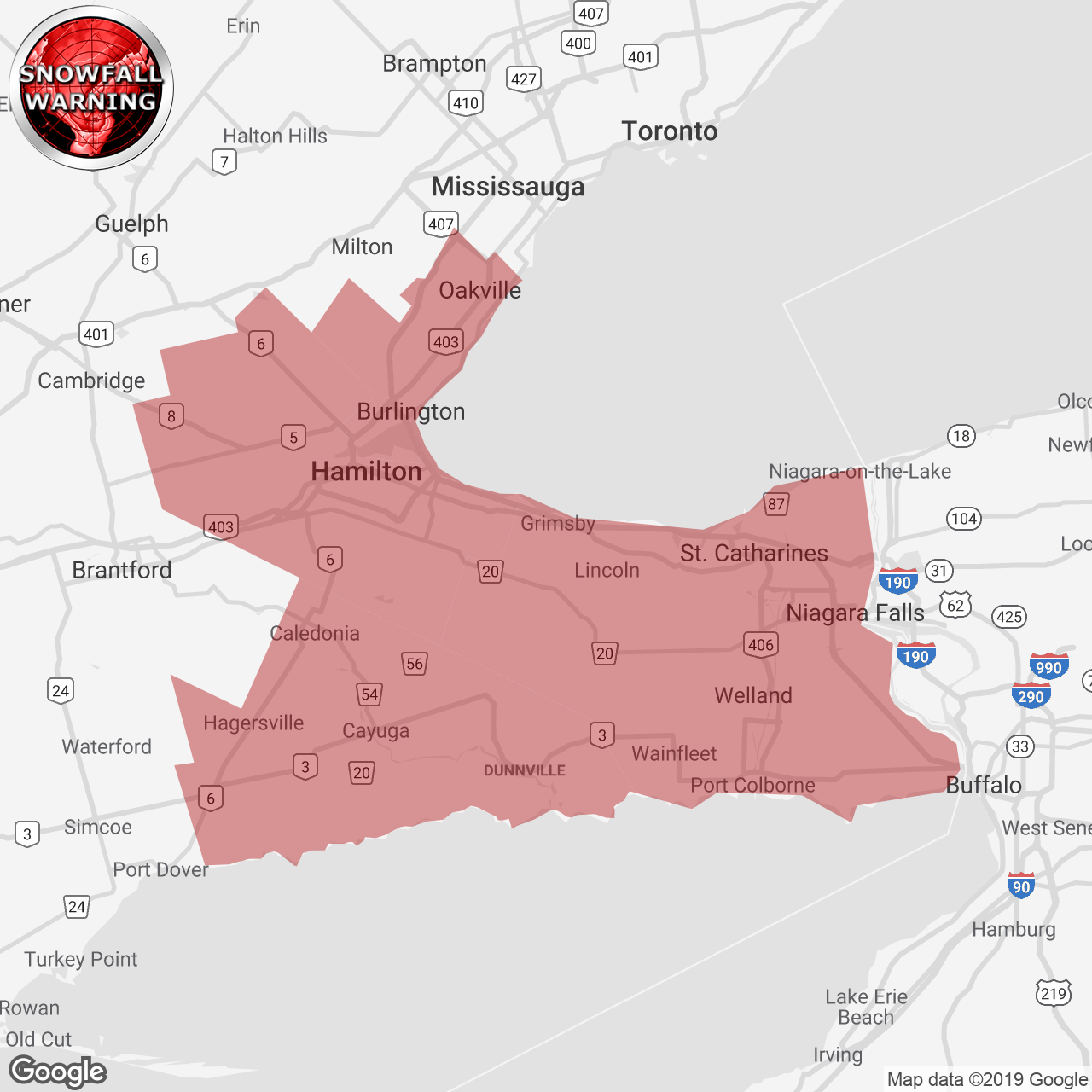 (Locations listed below description)
Snowfall with total amounts of 15 to 25 cm is expected.
Significant snowfall on monday into monday night.
Snow will move into the region early monday morning with all areas likely to receive accumulations of 15 cm by late monday night. Gusty northeast winds off of lake ontario combined with the higher terrain of the niagara escarpment will lead to snowfall enhancement locally from near hamilton eastward across northern niagara. These areas could see snowfall amounts near 25 cm by late monday night.
Travel will be impacted monday due to accumulating snow as well as locally reduced visibility in blowing snow.
This snowfall is due to a developing low pressure system which will track south of the lower great lakes on monday.
Prepare for quickly changing and deteriorating travel conditions. Surfaces such as highways, roads, walkways and parking lots may become difficult to navigate due to accumulating snow. There may be a significant impact on rush hour traffic in urban areas. If visibility is reduced while driving, slow down, watch for tail lights ahead and be prepared to stop.
Please continue to monitor alerts and forecasts issued by environment canada. To report severe weather, send an email to onstorm@canada.ca or tweet reports using #onstorm.
ISSUED:
Burlington
Caledonia
City of Hamilton
Dunnville
Grimsby
Haldimand
Niagara
Niagara Falls
Northern Niagara Region
Oakville
Southern Niagara Region
St. Catharines
Welland