Tornado Watch Issued
Environment Canada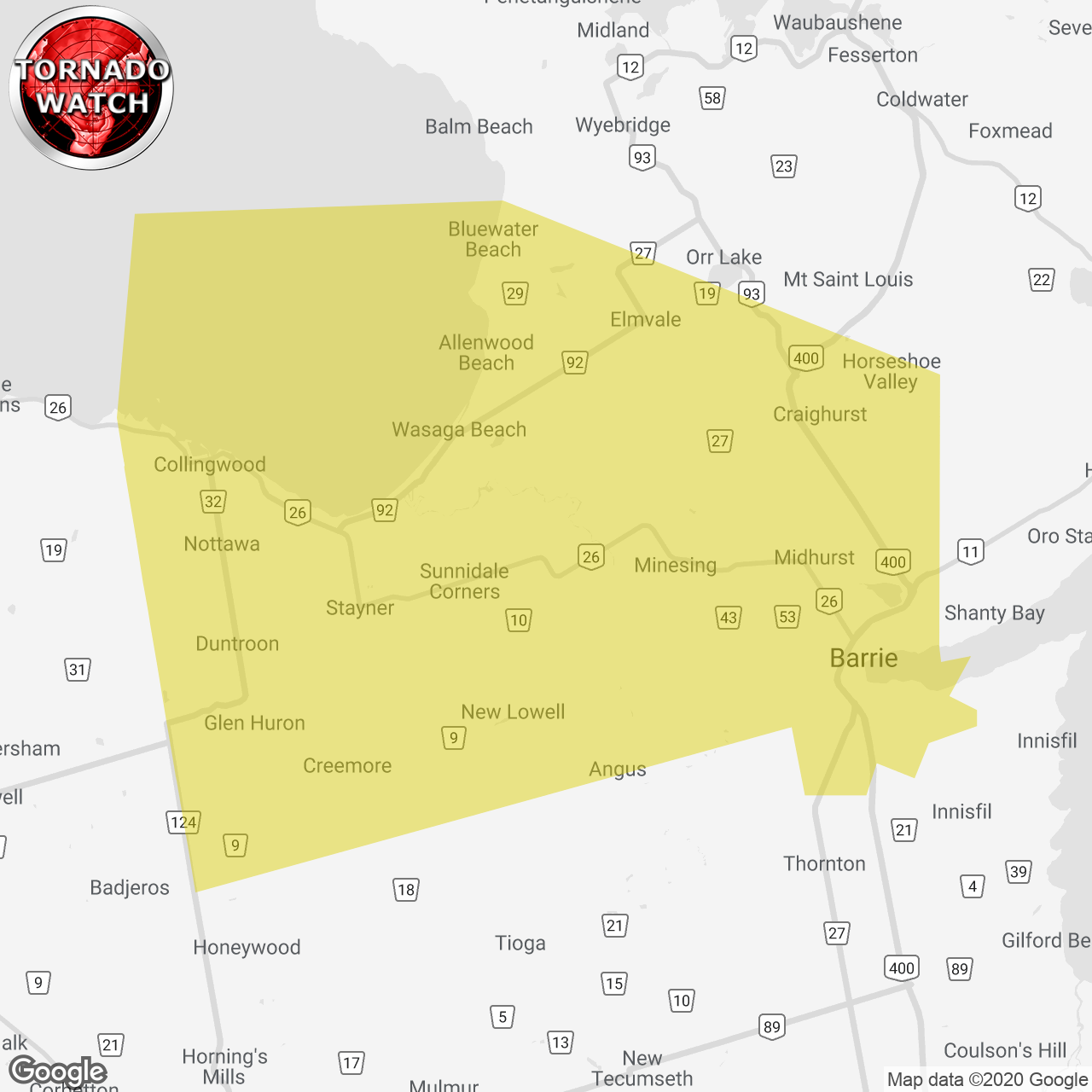 (Locations listed below description)
Conditions are favourable for the development of severe thunderstorms which may produce tornadoes.
Storm spotters and social media reports of rotating thunderstorm clouds in the area about 6 kilometres northwest of angus. This storm will be monitored for possible tornado formation over the next hour. The storm is moving northeastward at 30 kilometres per hour.
Be prepared for severe weather. Take cover immediately, if threatening weather approaches.
The office of the fire marshal and emergency management recommends that you take cover immediately if threatening weather approaches.
Please continue to monitor alerts and forecasts issued by environment canada. To report severe weather, send an email to onstorm@canada.ca or tweet reports using #onstorm.
For more information: http://www.emergencymanagementontario.ca/english/beprepared/beprepared.html.
ISSUED:
Barrie
Collingwood
Hillsdale